Don't Follow the Money to an Unremarkable Career
This page contains links to our partners. RBD may be compensated when a link is clicked. Read disclosures.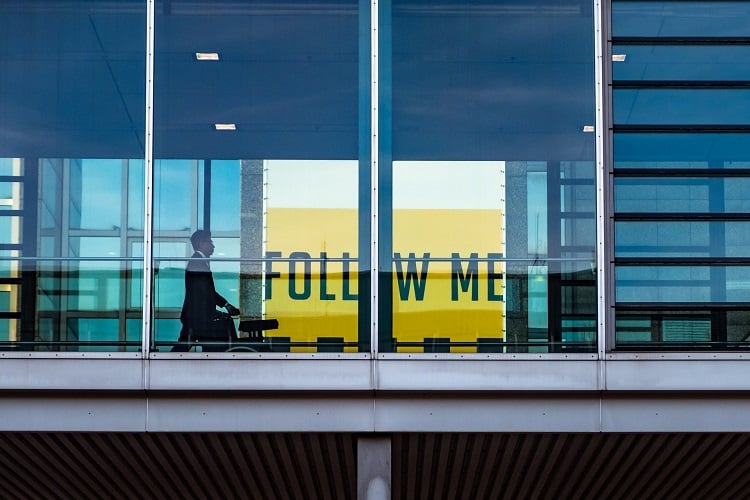 I fell into my career at age 23.
A childhood friend worked for a nearby information technology (IT) consulting company in a hiring frenzy.
It was 1998. Dot-coms were booming. Y2K loomed.
The U.S. government had a revenue surplus, and we lived in the northern Virginia suburbs of Washington D.C.
Experienced talent was scarce, opening well-paying job opportunities for new grads.
My friend's only interview advice was to act passionate about IT. That's all.
Funny thing, I didn't know what IT was.
He explained it to me, but I still didn't understand.
Nonetheless, I acted enthusiastic about IT in the interview. A few days later, they hired me.
I requested $31,000. The company offered $39,000.
It took me another six months to understand what IT was.
In my first role, I learned a software program that automated high-volume paper correspondence (letters, notices, etc.).
That skillset helped me land my second job in 2003 after a long travel hiatus, and I've been working for the same customer ever since.
You could say my whole career path is based on a lie — I wasn't passionate about information technology at age 23, and I'm still not today.
I followed the money.
Uninspired
Information technology is the massive computer systems that process large amounts of data and transactions behind the scenes when you bank, invest, shop online, or interact with HR, customer service, or websites.
The field combines software engineering, hardware infrastructure, finance, accounting, management consulting, and diverse technical and business know-how.
The pay is excellent.
Corporations, governments, and everything in between spend heavily on IT to operate efficiently and compete.
After a few years of experience, salaries become very competitive. Leaving the field often means accepting a lower salary elsewhere.
On the plus side, income growth is substantial and steady.
The downside — IT consulting can be an unfulfilling career.
Projects can seem pointless. There's a lot of wasteful spending and dead weight.
Customers and coworkers can be difficult because of tight budgets and timelines.
Assessments, strategic plans, contract proposals, requirements documentation, quality reviews, and operations manuals are common project outcomes — these aren't sexy, people.
I'm always surprised to hear someone is passionate about a corporate IT career. There isn't much to be passionate about (in my opinion).
Some of the new technology is interesting, but so much IT still involves legacy technology.
From an earnings and professional perspective, my career path has been fulfilling.
It's enabled me to live comfortably, support a family, max out tax-advantaged employer plans, and associate with high-quality people over the past 20+ years.
But it also means I've ignored the most ubiquitous career advice you've already heard — follow your passion.
Path of Least Resistance
I describe my career as the path of least resistance to financial independence.
That's because it's provided a lucrative income source to help save and invest for early retirement.
I contemplated career changes and pursuing a graduate degree over the years but kept landing where I already was — in a high-demand field that pays well.
Leaving this career for one that paid less, or taking time off for more education, never made sense to me because it would delay saving for my retirement goal.
But that calculus has changed in the past few years.
Assuming a conservative rate of return and moderate inflation for the next 15 years, the savings in my retirement accounts today will be enough to fund my post-retirement lifestyle starting at age 59 1/2 — without adding anything more.
Reaching this retirement savings level is called "Coast FI" in the F.I.R.E. movement vernacular (that link shares a formula to calculate your Coast FI number).
So now it's a matter of having enough income to get from today, age 45, to age 59 1/2 (the "gap").
This means I need to keep working (either my current career or another), tap cash savings, or live off my taxable investment accounts.
My passive income isn't enough to cover family expenses today, so I would need to sell assets to make it happen, reducing passive income before retirement.
The "gap" is what I've been planning for since the beginning, building income streams to support early retirement and post-retirement travel (though reality has changed a bit since my 20s).
When I was more naïve, I planned to replace my entire full-time salary with investment income (as of today, I can only cover about 31% of my starting salary in 1998).
Now that I'm closer to retirement, I realize that won't happen, and it doesn't need to happen.
A combination of income sources and conservative savings withdrawals should uphold my early career exit goal ahead of schedule.
But what got me here was a rather unremarkable career — hopefully, a short blip in my 2075 obituary.
Follow the Money is Not Good Career Advice
Follow the money isn't my career advice to soon-to-be graduates.
Follow your passion isn't either.
I'll never know if staying in IT consulting was the right decision.
I've always chosen a stable salary with cushy benefits over a more tantalizing career path.
But here's the thing — if I had built a career that was more inspiring way back when, maybe I wouldn't be so eager to retire.
I disliked my career so much at age 27 that I set a goal to retire from it 28 years later instead of changing it ASAP.
That was unhealthy, in hindsight.
Here's better career advice that no one told me in my 20s — build a career from which you don't want to retire.
Maybe that's how career enthusiasm emerges from boring industries. People learn to love their careers because it consumes so much of their lifetime.
Careers like IT consulting are exciting when you make it your passion.
But that's not me.
Regardless of how you view your career choice, focus on keeping what you earn. Obsess with saving and investing to build wealth, giving you options in life.
I have other interests that will never be replaced by new cloud computing architecture standards or innovative ways to analyze unstructured datasets.
Yet, I continue down the same career path.
But my story isn't over — I'm only 45.
Every day I work a full-time job, I can decide to leave and pursue another path — one that excites me to get out of bed Monday morning.
Or I can cut spending and quit work altogether when I surpass my financial independence number.
I prefer the allure of the former.
Tick-tock, tick-tock, tick-tock.
Featured photo via Unsplash.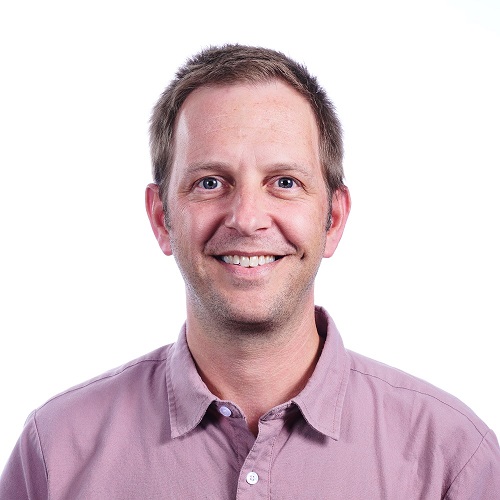 Craig is a former IT professional who left his 20-year career to be a full-time finance writer. A DIY investor since 1995, he started Retire Before Dad in 2013 as a creative outlet to share his investment portfolios. Craig studied Finance at Michigan State University and lives in Northern Virginia with his wife and three children. Read more HERE.
---
Favorite tools and investment services right now:
Fundrise — Simple real estate and venture capital investing for as little as $10 (review)
NewRetirement — Spreadsheets are insufficient. Get serious about planning for retirement. (review)
M1 Finance — A top online broker for long-term investors and dividend reinvestment (review)
High Yield Savings — Put idle cash to work. FDIC-insured savings products.