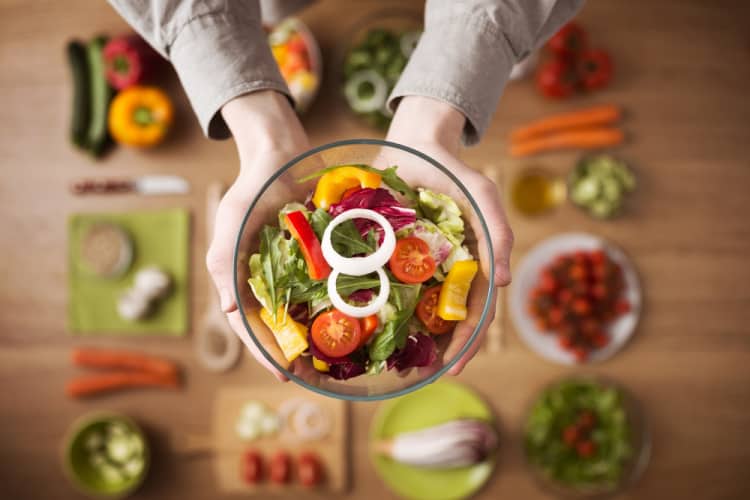 I'm obsessed with money.
I think about earning, saving, and growing money most of the day. I've written about money for more than seven years.
Saying someone is obsessed with money might conjure to mind words like greed, fame, power, influence, and opulence.
Picture a celebrity flashing fancy clothes and jewelry on Instagram and their millions of envious followers.
Or a hedge fund manager posing in front of a Hamptons mansion for a Fortune Magazine feature. How much is enough?
Money and politics? Barf.
But money is a powerful tool for good.
Sites like GoFundMe help us support families in our communities when they suffer a trauma.
International charities such as Doctors Without Borders and World Central Kitchen can't operate without generous financial donations.
The pursuit of money for abuse of power or to oppress others is a stain on humanity.
But a healthy obsession with money, for individuals, leads to smarter money decisions.
Years of making smart money decisions will eventually lead to personal wealth.
Wealth provides financial security, the ability to purchase useful things and meaningful experiences, and the opportunity to give to others — all of which make our lives better.
But the reason I'm obsessed with money is that it gives me options.
Options When Unemployed
In late summer 2017, I learned that the project paying for my employment would endure deep funding cuts. Management had to reduce staff.
I was particularly vulnerable as a subcontractor.
Though my experience and tenure might have been enough to carry me through the cuts, I asked the project managers to let me go.
They dropped me, forcing my employer to lay me off (I wasn't happy with my employer, but that's a different story).
It all happened within a few days. I didn't have a new job to fall back on.
I wanted to leverage my expertise to build on my career, finding a better employer with excellent benefits and growth opportunities.
That kind of job wasn't immediately available. I had to wait for it.
We had about $19,000 in emergency savings and $1,000+ of monthly income from investments and a rental property.
Instead of heading to the unemployment office, I focused on my side business to earn supplemental income.
Sufficient emergency savings, investment income, and side income gave me the option to be patient during a potentially precarious situation.
Over the next four months, I enjoyed the freedom to take my kids to school every morning, exercise at my leisure, and work on something I cared about (writing).
As much as I enjoyed it, the job market was strong. A few months after becoming unemployed, I landed an optimal position with my ideal employer.
$19,000 in cash savings was enough to support us for enough time to find the right job instead of the most immediate.
But my options were still limited.
I needed to go back to full-time work.
More Money = More Options
It's been three years now at my current employer. They have a ridiculously good retirement plan, which I've maxed out since day one.
Our family has benefited from the continued stock market ascension, doubling down during the COVID-19 induced turbulence in Spring 2020.
Selling the condo gave us a cash cushion that's largely intact.
We have paid-for cars, a reasonable mortgage, and we'll pay our last preschool tuition payment next month.
Our investments continue to earn and pay us even while we sleep.
If the stock market crashes 50%, we can ride it out.
All this to say, we are more financially secure today than we've ever been.
Giving us options.
Our savings and income-producing assets are enough to break the salary addiction if we choose.
Though I'm still worshiping the golden handcuffs and doing good work, I have a little Post-it note on my computer monitor reminding me that I don't need the stinkin' job.
We're close to hitting our financial independence number. The FI math gives us confidence that we are financially secure.
I work a full-time job by choice now, no longer out of necessity.
That distinction gives me leverage and flexibility in my career.
Options.
Not because of my college degree, or one big raise, or a spectacular investment idea, or luck.
What got us here is my healthy obsession with money — making more smart money decisions than bad every week for more than two decades and letting compound interest do its thing.
I'm not certain of where I'll be or what I'll be doing in five years. But I am certain that cash in the bank broadens the possibilities.
Greater Good
Your money situation doesn't improve on its own — you have to work at it.
Obsession might be a step further than most people are willing to go.
That's why developing smart money habits is essential.
Save first, spend second. Automate your investments. Grow your income and keep what you earn. Don't borrow money for dumb reasons. Think decades, not days. Diversify.
It doesn't take an obsession to make a difference — it only takes a few hours of thought per month.
And most of all, patience.
As individuals and families strengthen their financial situations, our society improves.
Individual financial security leads to shared benefits:
Community: Financial security spreads to family and neighbors.
Entrepreneurship: Wealth enables calculated risk-taking. Businesses create jobs.
Healthy homes: Fewer financial troubles are better for relationships.
Consumption: Spending fosters economic activity.
Charity: Prosperity and giving rise in tandem.
Social needs: One person's financial security frees resources for another who needs help.
When we all strengthen our personal financial lives, we collectively raise the tide — one person, couple, family, and community at a time.
Do your part. It's in your control.
Obsessions Don't Go Away
When our family has "enough" money, we won't suddenly become spendthrifts.
I won't stop watching the stock market, and I'll probably keep striving to earn more.
Money provides more than options, experiences, charity, and nice things.
It's fun and fascinating, too — especially when there's more of it.
2021 has proven this true with Bitcoin, IPOs, SPACs, short squeezes, and massive stimulus on the way.
More young investors are becoming obsessed with money too — hopefully in a good way.
Build personal wealth to create options in your life and contribute to the greater good.
Featured photo via DepositPhotos used under license.
Favorite tools and investment services right now:
Credible* - Now is an excellent time to refinance your mortgage and save. Credible makes it painless.
Personal Capital - A free tool to track your net worth and analyze investments.
M1 Finance - A top online broker for long-term investors and dividend reinvestment (review)
Fundrise - The easiest way to invest in high-quality real estate with as little as $10 (review)
*Advertising Disclosure: RBD partners with Credible which offers rate comparisons on many loan products, including mortgage refinances and student loans. This content is not provided by Credible or any of the Providers on the Credible website. Any opinions, analyses, reviews or recommendations expressed here are those of the author's alone, and have not been reviewed, approved or otherwise endorsed by Credible. RBD is compensated for customer leads. Credible Operations, Inc., NMLS Number 1681276, not available in all states. 320 Blackwell Street, Suite 200 Durham, NC 27701.