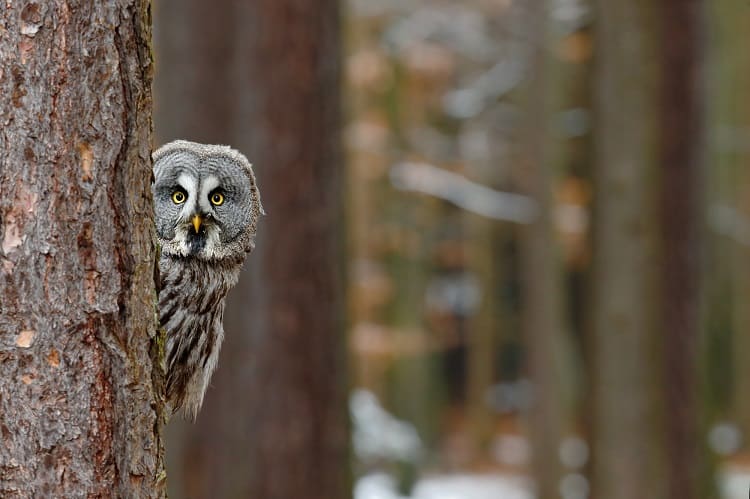 The U.S. government is borrowing $1.9 trillion to provide pandemic relief and stimulate the economy.
A big chunk of that will be direct payments to Americans. I won't get into the details of who gets what; you can find that here.
Long story short, many Americans will get more than a thousand dollars deposited to their bank accounts or mailed in the coming weeks.
As of St. Patrick's Day, the IRS sent out 90 million payments.
It's the third stimulus payment since COVID-19 arrived on our shores.
According to a survey by Deutsche Bank, respondents plan to put 37% of their stimulus checks into stocks. If that holds true, it could amount to an inflow of $170 billion into the stock market.
Many individuals and families who will receive stimulus checks don't need them.
So what should those people do when they receive a cash windfall?
Consider these questions before committing to spending, saving, or investing a cash windfall:
Do you have enough to cover living expenses for you and your immediate family?
Are you free of high-interest credit card debt? (If not, stop reading and pay down the debt).
Do you have sufficient savings in the bank (3-6 months emergency/opportunity fund)?
If you answered yes to all three, investing the money toward your future or well-being may be a wise investment. Here are ten ideas for when you receive a stimulus check or any cash windfall.
1. Build Savings
A penny saved is a penny earned.
With the exuberant stock market and the economy opening at a rapid pace, your first instinct may be to spend the money or toss it into an investment when it lands in your account.
Instead, it may be wiser to pause for now and act later with the money.
Take some time to contemplate your spending or investment choice. There's no rush. Admire your bank account bulge for a few weeks.
Put it into a high-yield savings account while you wait for the right opportunity. Even though savings rates are low right now, you'll earn some interest while you wait.
When you're ready to act, and you're not sure what to do, spread the love. Spend some, save some, give some, and invest some.
2. Buy Index Funds or ETFs
You, me, and the experts on TV don't know where the market will be this year or next.
But a decade from now, the stock market will likely be higher. Time and patience are your investing superpowers.
If you're a long-term investor, now is as good a time as any to buy stock market index funds.
Instead of buying the S&P 500, aim for a broader market U.S. index such as the Vanguard Total Stock Market Index Fund (symbol: VTI), giving you exposure to small and mid-caps too.
Tesla, if you recall, was only added to the S&P 500 in December 2020, meaning the index missed out on its massive gains for a decade.
The Vanguard Total International Stock ETF (symbol: VXUS) is a similar international fund.

Buying an index fund removes the whole stock analysis and selection process, so you can save your brainpower for earning active income.
If you intend to invest your stimulus check into the market, it's better to invest the available lump sum right away rather than dollar cost average over time. Nick at Of Dollars and Data wrote an excellent article on lump sum vs. dollar-cost averaging, explaining the rationale.
Read more: Getting Started with Investing? Here's What to Do
3. Cover Refinance Closing Costs
If you intend to stay in your home and have a mortgage rate of more than 4%, using stimulus to pay closing costs to refinance your mortgage can have a high rate of return.
Refinancing reduces your monthly payment, shortens (or extends) the loan payoff date, and saves you tens of thousands over the life of the loan.
In some cases, the refinance can pay for itself in a year or less.
It's a low-risk powerful financial maneuver.
Here's where rates are now, off the recent all-time lows.
For an end-to-end refinance experience, complete the entire origination process from rate comparison to closing on Credible *. Compare multiple lenders and loans.
4. Invest in Real Estate
Real estate is a wise investment any time you can buy a property below market rates. That's easier said than done, especially in a tight market.
Long-term rental properties are one of the top income-producing assets you can buy if you're patient.
Even after the crash of 2008-2009, prices eventually recovered.
I sold my condo in 2019 for $20,000 above what I paid in 2006.
It was a wild ride for a few years when the value dropped $50,000 below the purchase price.
But patience and eight years of rental income brought an ill-timed purchase back to the green.
With a 10-year investment horizon, a rental property near your home may be a good option if you live in a low cost of living area.
These stimulus checks won't cover a down payment on an investment property. But it's a start.
For those living in expensive cities, services such as Roofstock help identify cash-flow positive turnkey rental properties, ideal for out-of-state investors.
If you're not looking to acquire a property, or you want to invest your stimulus sooner, you may look at traded REIT ETFs such as the Vanguard Real Estate Index Fund (symbol: VNQ) or non-traded REITs from crowdfunding platforms such as Fundrise.
Crowdfunded real estate has boomed in the past five years, giving you access to multi-family residential, commercial properties, and farmland investments.
Investors with long-term investment horizons may find growth and income opportunities in these areas.
5. Open an IRA
Tax-advantaged investment accounts help your investments grow larger than regular brokerage accounts.
Traditional IRAs lower your taxable income when you contribute, and the earnings grow tax-free until you start withdrawals.
Roth IRAs don't reduce your taxes when you contribute, but the earnings also grow tax-free. There's no taxation when you withdraw the money after age 59 1/2.
If you don't have an IRA, using your stimulus to open one is a solid move.
Use the money to invest in index funds or individual stocks if your investment horizon is longer than five years. Mix in some REITs, preferred stock funds, and bond funds (corporate or municipal) to build an income portfolio if you're closer to retirement age.
IRA rules allow for a wide variety of investments. Open an account through an online broker to buy stocks, bonds, mutual funds, and ETFs. For alternative assets such as real estate, you can use a self-directed IRA.
There are income limitations for IRA contributions. However, if you receive a stimulus payment, you fall under the IRA modified adjusted gross income (MAGI) ceilings for 2021.
6. Complete an Estate Plan
I know this doesn't excite you, but an estate plan is an investment in the future — the part when you aren't here anymore.
Setting up a comprehensive estate plan will ensure your assets are appropriately disbursed when you die.
You'll never reap the direct benefits of this investment, except knowing that you've responsibly unburdened your family from financial complications upon your passing.
Maybe this "free money" from the government can serve as a kick-starter to complete something long overdue.
Expect to pay $1000-$2000 for a standard package (will, living trust, durable power of attorney, advance medical directive). Ask neighbors or friends to refer a local attorney who specializes.
Online options are available from companies such as Gentreo that provides the same service for a recurring fee.
7. Buy a Bike
This is not an endorsement to buy an exercise bike with a fancy screen and recurring monthly payment.
A real bike that gets you outside with the family, improves your health, and even replaces your car from time to time is an excellent investment.
I went to college at a large campus and rode my bike everywhere. When I moved into my own place later on, I stopped biking altogether because I didn't have a good place to store it, and it rusted away.
But a few years ago, I spent about $600 on a bike from REI, and its benefits to me are far beyond what I paid (I have the Co-op CTY 1.1).
In the summer, I ride to the pool in the mornings to swim laps. We take family rides around the block nearly every day that it's warm.
My son and I explore our local area and go on epic rides (his words) into town for lunch.
Exploring area neighborhoods filled the void of not being able to travel during the depths of the lockdown.
It's the best purchase I've made in the past five years.
If you live somewhere that's not conducive to cycling, consider another physical asset that makes your life better, preferably one that gets you outside, helps reconnect with friends, or improves your physical and mental health.
8. Book a Vacation
The pandemic is more than a year old now. Our family stayed home the whole time except for a one-week beach trip in August.
My paid time off balance is about to max out, so we're finally planning to get away from home this spring.
Now that the vaccine is being distributed and flights are filling up, it's time to start booking vacations again if you haven't yet.
As far as spending goes, travel provides some of the most memorable experiences of our lives. It resets our brains to perform better at work when we return.
Vacations are definitely worth the cost. This time, let the government chip in. Make it two weeks if you can.
9. Preemptively Replace Old Appliances
I'm all for extending the life of appliances as long as possible. You can usually choose to repair it rather than buy a new one.
However, at some point, you know an appliance is too old and could crap out at any moment. Or, it's old enough, and someone in the family has a vendetta against it (*ahem, Mrs. RBD and the dishwasher).
Replacing a dead appliance is a common use of emergency funds. However, people often turn to credit for replacements because they are ill-prepared.
There are benefits to preemptively replacing an older appliance:
Replace it on your timeline instead of reacting to an outage.
Spend time comparison shopping and act on discounts.
Compare installer prices.
Avoid appliance downtime.
The alternatives are to set aside cash in a savings account targeted for appliance purchases or pay for it from excess cash flow.
But if it's going to need a replacement soon anyways, stimulus money does the job.
10. Support Your Community
COVID-19 has wrecked families and communities.
More than 2.5 million deaths are attributed to the virus worldwide.
Small businesses took a beating.
Local organizations that rely on donations or charitable events lost a year's worth of fundraising.
In my community, several of the organizations we're involved with are struggling compared to previous years — preschool, PTA, sports, scouting, and more.
The extra money from the stimulus is a great opportunity to support local businesses, make donations to organizations you care about, and help others in need through charitable giving.
Other ideas for supporting in your community:
Order take-out or delivery
Tip well
Hire out a home service (yard, cleaning)
Donate food and home supplies
Donate unused furniture or clutter that's useful to others
Avoid big chains in favor of local stores
Give to your place of worship
Find a local farmer's market
COVID-19 and its economic impact have changed our communities. Supporting your community through conscious spending and charity helps accelerate the restoration.
Photo via DepositPhotos used under license. The author is long TSLA.
Favorite tools and investment services right now:
Credible* - Now is an excellent time to refinance your mortgage and save. Credible makes it painless.
Personal Capital - A free tool to track your net worth and analyze investments.
M1 Finance - A top online broker for long-term investors and dividend reinvestment (review)
Fundrise - The easiest way to invest in high-quality real estate with as little as $10 (review)
*Advertising Disclosure: RBD partners with Credible which offers rate comparisons on many loan products, including mortgage refinances and student loans. This content is not provided by Credible or any of the Providers on the Credible website. Any opinions, analyses, reviews or recommendations expressed here are those of the author's alone, and have not been reviewed, approved or otherwise endorsed by Credible. RBD is compensated for customer leads. Credible Operations, Inc., NMLS Number 1681276, not available in all states. 320 Blackwell Street, Suite 200 Durham, NC 27701.