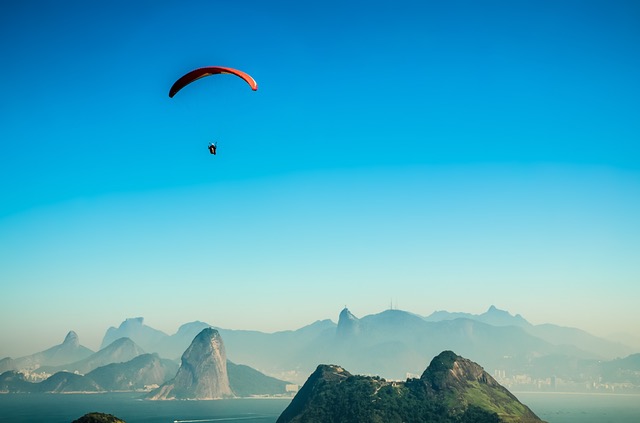 Adventure is dirt cheap. You don't need fancy mountaineering gear to explore new parts of your hometown or find an off-the-path beach in Mexico.
One-way flights are half price.
Adventure can be a fresh side business, a new romance (hopefully not a dirt-cheap one), or anything that gets you out of your everyday routine.
International travel is the ultimate adventure because it removes you from your comfort zone and places you where streets are unfamiliar, the culture unknown, the food distinctive, and the language sometimes baffling.
Sometimes I reference a formative period of my life when I traveled the world for 14 months. My 18-country trip cost me about $10,000. That's $714 per month or $24 per day.
My average monthly investment income (aka passive income) recently surpassed $12,000.
That's more than my monthly budget when I was traveling the world.
I traveled in 2001-2002 when the dollar was stronger, and costs were lower. But today it's still inexpensive to travel overseas if comfort isn't a priority. If I didn't have a family to support, I could travel the world perpetually on my passive income.
My 26-year-old self would be envious.
Eliminate the Largest Expense
A daily average travel budget of $24 was a bit high. Due to a major significant in plans, I didn't optimize my big travel expenses to align with the length of the trip. My original trip was supposed to only last four months.
I spent about $1,300 on a multi-leg flight from the U.S. to Beijing and from Singapore home. I was married to those flights because the ticket was so costly.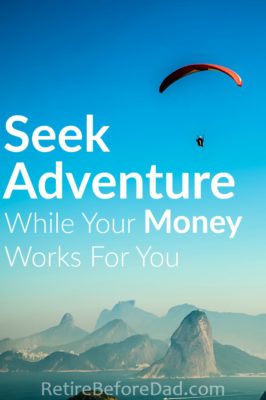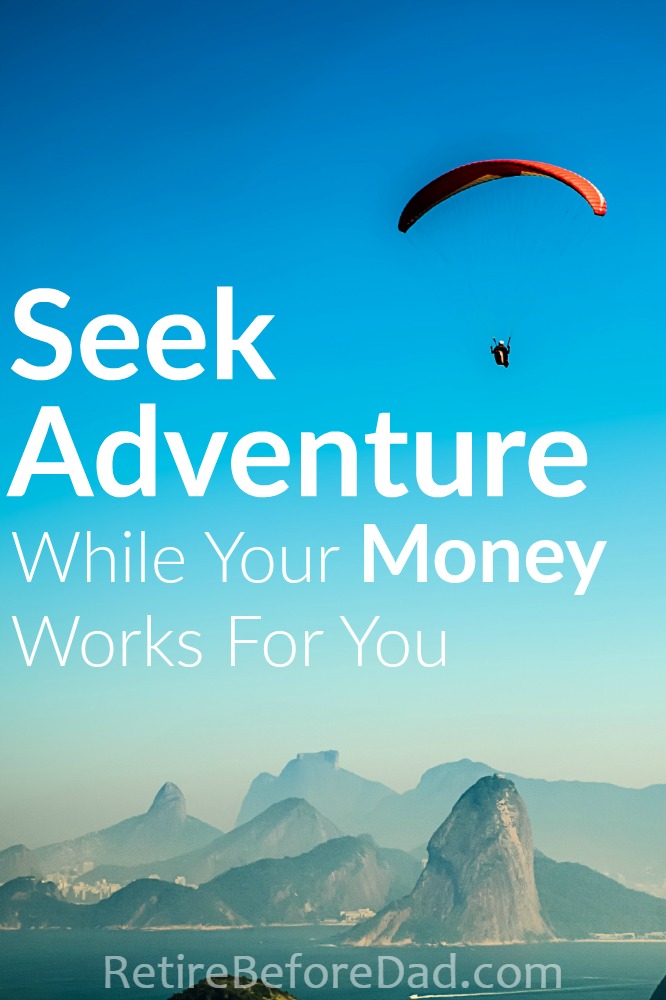 That flight itinerary, which lasted only two days of my eventual 420-day trip, consumed 13% of my budget.
If I were doing it again, I'd buy a one-way ticket, seek adventure, then buy a cheap flight home when I was ready.
No matter how tight your travel budget is, there's always room for improvement, especially if you increase the length of your trip. Nowadays, with all the free information about using credit card sign up bonuses to get free flights, the biggest expense can be eliminated or reduced.
That gives budget travelers more money to spend on food, accommodations, and bonus excursions.
If you plan a long-term adventure, you can do it for a very low cost. And if you have passive income working for you, travel can be perpetual, as long as you aren't tied down to a stinkin' job or oppressive mortgage.
Time, Money, and Travel
Every time I learn a friend is planning an extended trip (~3 weeks or more), I tell them the same thing. They never listen.
You will need more time and less money than you think. – RBD
When they return, they regret not staying longer. It happens every time. As your time away increases, cost per day decreases. If you're going to spend all that money anyway, why not extend the trip?
Usually, it's because of work.
The one-week vacation, popularized as a side note to the 9-to-5 job and the American Dream, is expensive per day. A week is enough time to travel long distances and incur the costs to do so, but not long enough to lower the cost per day.
As everyone knows, a one-week vacation is not enough time to truly relax. With all the packing and travel time, returning on a Sunday and going back to work, Monday is the worst.
But as the length of your trip increases, better values come to light. You see this with AirBnB. The costs to turn over a unit is high, so renters incentivize visitors to stay longer, often at a deep discount. Or with resorts and tours, the longer the trips, the lower the cost per day.
Long ago, I wrote a blog post illustrating how time and money relate to the type of traveler you are. The "holy grail" of travel is financial independence. This is a core reason why I'm pursuing early retirement.
If I Were 26 Again
Age 26 was the perfect time to travel. If I could do it all again, I would. Traveling for long periods today is so much easier.
For one, communication was limited to internet cafes back then. Backpackers didn't travel with iPhones or laptops. To communicate with family, you had to find a reliable internet cafe and pay for time on a shitty computer with an unfamiliar keyboard. We had Moleskine journals
instead of blogs and weren't shy about sending postcards.
Now travelers just need WiFi and a smartphone.
Even more empowering, widespread connectivity and lightweight laptops open up the possibility to work remotely, via employment and creative entrepreneurship.
Earn a few hundred from passive income, and just a few hundred dollars more from some kind of online business or remote work from a site like Fiverr, and you can travel or live abroad perpetually.
Of course, I'm not the first to figure this out. Travel bloggers scattered worldwide are screaming at the top of their lungs that this lifestyle is possible. So possible, that I'm sure the WiFi-ready cafes of Chang Mai and Cusco are over-flooded with travelers/digital nomads with their noses buried in laptops.
And why not? What better way to spend your 20's than exploring the globe by living off passive income and earning a little extra on the side?
That's what I'd be doing if I was 26. Family building, saving for retirement, a real career, and everything else can be put on hold.
We're Not all 26 Anymore – So Now What?
I know, I know. You're not 26. Maybe you have kids and a mortgage, and you're pursuing financial independence, but it's still a long road to get there. Travel will have to wait until retirement. Right?
That was my original plan. Work until I'm 55. Quit. Travel the world with Mrs. RBD while the kids are in college or starting their careers.
But that's at least another 13 years away. I'll be 13 years less healthy. In 13 years, today's undiscovered destinations will be overrun by tourists. Waiting 13 years is just too long.
That's why I've modified my retirement goal and accelerated our saving and investing. We only have so much time on earth. Office buildings are toxic. It's part of why I started this side business. To empower the future me and create more options for my family that doesn't tie us to a full-time career.
And I'm still not being that aggressive. People are rejecting full-time work and designing their lives around flexibility and happiness instead of material objects and dream homes every day. It can be done with a family and at any age.
That's what I want, but perhaps not bad enough since I'm still commuting to a job every week.
Can You Really Build Enough Passive Income to Seek Adventure Perpetually?
Back to the title of this blog post. It's taken me 14 years to build $682.90 of monthly passive income. Most 20-somethings won't be able to generate that kind of investment income in a decade. But people in their 30's, 40's, and beyond sure can.
If you're young, should you wait to travel until your passive income covers your monthly travel expenses?
No, definitely not.
Choose to travel first. Then figure out the details.
What do I mean by that?
If you want to travel, set a goal to travel. Just like setting a savings or retirement milestone, motivation will push you to achieve your goal. Pick a date or frame, then make a plan to get there and follow through.
Start building income streams now.
Change shit up to improve your cash flow. Invest the savings into investments such as Dividend Aristocrats, ETFs with a decent yield, or real estate via Fundrise or other platforms.
Eliminate recurring monthly payments.
Cut the cable cord to save even more money. Do you want to watch House Hunters International or do you want to travel? That's the choice you face.
Automate and simplify your finances to streamline your life.
Learn to earn credit card rewards bonuses to cover your flight.
Start an online side hustle and become location independent. If you don't know where to start, invest in a course to teach you how.
Stash cash away. If you can save just $2,400, that's easily 100 days of adventure spending $24 per day. It's possible.
Combine your chunk of cash with a few other income streams. Maybe work the front desk at a hostel in Santiago for a free bed and eat nothing but empanadas for a month. You'll be amazed how far you can stretch your budget.
Maybe you don't like travel. If so, you probably didn't make it this far down the page.
Middle-aged like me? Got family? Feel stuck in your day to day life?
That doesn't mean you can't seek adventure. Go find it.
Photo credit: nuno_lopes via Pixabay CCO Public Domain
Favorite tools and investment services right now:
Credible* - Now is an excellent time to refinance your mortgage and save. Credible makes it painless.
Personal Capital - A free tool to track your net worth and analyze investments.
M1 Finance - A top online broker for long-term investors and dividend reinvestment (review)
Fundrise - The easiest way to invest in high-quality real estate with as little as $10 (review)
*Advertising Disclosure: RBD partners with Credible which offers rate comparisons on many loan products, including mortgage refinances and student loans. This content is not provided by Credible or any of the Providers on the Credible website. Any opinions, analyses, reviews or recommendations expressed here are those of the author's alone, and have not been reviewed, approved or otherwise endorsed by Credible. RBD is compensated for customer leads. Credible Operations, Inc., NMLS Number 1681276, not available in all states. 320 Blackwell Street, Suite 200 Durham, NC 27701.