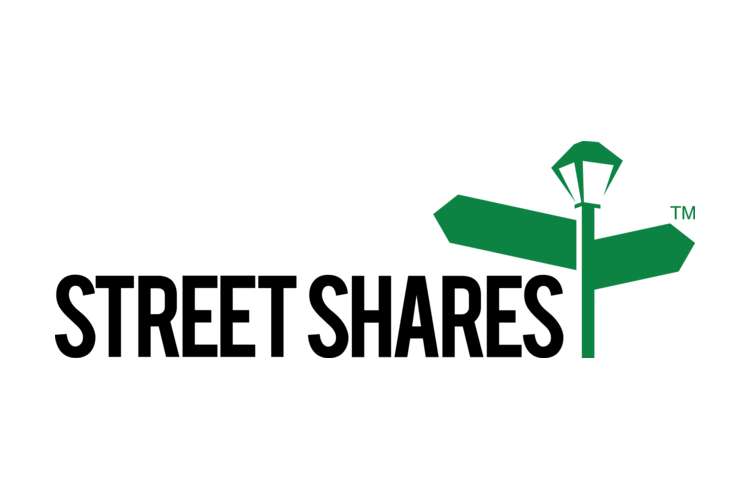 This StreetShares Review was updated on 02/05/2021.
The Veteran Business Bonds product is no longer available. Here's what the FAQs say:
Veteran Business Bonds are no longer available for purchase. StreetShares discontinued the offering and sale of Veteran Business Bonds on December 22, 2020 because StreetShares has met its Bond funding needs.
Your current Bonds continue to earn interest at 5%. You may login with the Member Login button and view your account.
The Company called the Bonds of investors holding less than $5,000 in Bonds effective December 28, 2020. You will continue to earn 5% interest until December 28. You may withdraw your funds from your account for no fee prior to December 28. You may login with the Member Login button and view your account. On December 28, your Bonds will no longer earn interest and StreetShares will issue you a check for the remaining funds in your account.
If you have questions, please email [email protected]
The below review is based on the previous offering.
---
StreetShares is a Reston, VA-based small business lending and investing platform that aims to bring trusted digital financing to veteran business owners.
Small business loans are funded by institutional investors.
However, instead of funding consumer debt, StreetShares funds the cash flow needs of established small businesses, usually owned by U.S. military veterans. This is not start-up lending.
The Veteran Business Bond (VBB) product is no longer available. Veteran Business Bonds were a Securities and Exchange Commission (SEC) registered security for individuals to invest in.
This passive income stream currently yields double the best high-yield money market accounts.
What is the StreetShares Mission?
The StreetShares mission is to bring trusted digital finance to America's heroes. Though businesses do not need to be veteran-owned to get a loan, veteran-owned and run businesses are the primary focus.
The company lives by a core set of values: Integrity, Member Service, Excellence, and Innovation.
5% returns are not extraordinary. Part of the reason some people invest in StreetShares is that they share the same values and want to invest for a good cause.
StreetShares has a thorough vetting process in place when funding new loans. On top of that, some may consider an additional layer of investment protection knowing that a U.S. veteran is borrowing the money. This is anecdotal and subject to individual opinions.
How it Works
StreetShares lends money to well-qualified businesses that need capital to operate and grow. Their typical customers, small to medium sized veteran-owned businesses, face challenges getting financing through traditional means like banks.
The company has streamlined the application and underwriting processes using modern technology to serve their customers. Getting access to capital is faster, more flexible, and more efficient than traditional lending.
Loans are funded by a pool of investor money acquired through selling the Veteran Business Bonds. StreetShares pays investors 5%, then lends the money business owners at a higher rate. The average loan rate for borrowers is around 12%.
StreetShares manages operations, default risk, and profits through the spread, similar to a bank.
But StreetShares is not a bank. It's a crowdfunding community.
Online lending isn't new. Several online platforms serve small businesses such as LendingClub, OnDeck Capital, and Funding Circle to name a few. However, two features set StreetShares apart.
First, StreetShares targets U.S. veteran-owed businesses. The founders of StreetShares, veterans themselves, understand the needs of veteran business owners.
Second, the Veteran Business Bond model is unique to StreetShares. Packaging the investment product into an SEC-approved security opens the investment platform to non-accredited investors, much like how Fundrise has created eREITs for real estate to broaden investor appeal.
Technically speaking, StreetShares utilizes the Regulation A provision of the Securities Act of 1933, which was amended via the JOBS Act of 2012 to ease regulations and filing requirements for crowdfunding. The provision enables StreetShares to raise up to $50,000,000 per offering per 12-month period.
Important: StreetShares Offering Circulars
This is a non-traditional investment platform. However, the investment product is regulated by the SEC. The SEC filings are, therefore, extremely important.
Anyone considering an investment should read the Offering Circulars. I know, these are extremely formal and hard to get through. You don't need to read it page for page, but browse through it to understand some key concepts.
StreetShares Veteran Business Bonds are currently offered under a form 1-A filing submitted in 2016. Read it here. This filing set the terms for this investment vehicle as we know it today, which I'll help clarify today.
Companies operating in a growing space need to consistently update terms of their investment products to grow and adjust to the consumer marketplace.
The latest 1-A filing, dated February 7th, 2019, lays the groundwork for some coming improvements to the Veteran Business Bond product. Once this filing is qualified by the SEC, the company will be able to better serve its investors. More on that in the next section.
Find all the latest filings here.
These regulations and filings are designed to protect investors by requiring the company to be transparent and making investors aware of the risks.
StreetShares Review 2021 for Investors
Since this is an investing website, I'm going to focus primarily on the investing aspect of StreetShares. While the Offering Circulars provide all the required information, I spoke to a StreetShares investor relations representative to clarify any questions I had.
If you have any additional questions beyond what I write today, please leave your questions in the comments section. You can also contact me privately. If I can't answer your questions, I can direct you to the head of investor relations to have your question answered.
The company offers two kinds of investments to individual investors. Veteran Business Bonds and StreetShares Pro Investing. Most all U.S.-based investors reading this are candidates for the Veteran Business Bonds product.
Veteran Business Bonds
StreetShares VeteraN Business Bonds are no longer available to retail investors.
StreetShares Notes, also known as Veteran Business Bonds, are securities qualified by the Securities and Exchange Commission (SEC) under Regulation A. All U.S.-based investors can start investing with as little as $25, and in $25 increments up to $500,000.
A bond is simply a way to enable an investor to make a loan to an entity for a set period of time. In return, the investor receives interest until the bond matures, at which point, the initial capital investment is paid back in full.
The money you invest is pooled into a fund that is used to lend money to hundreds of different businesses. When a borrower pays back the loan, some of the interest is used to pay investors their 5% return.
After your initial investment clears your bank account, you begin receiving daily interest in your account. Interest is paid into a cash fund within your StreetShares account. This money is held with EagleBank, but you won't actually have an EagleBank account yourself.
Cash does not accrue interest.
These are 3-year notes. So if you invest today, they'll continue to earn interest for 3-years. At the end of the maturity period, the money can be withdrawn or manually reinvested. The notes are "callable, redeemable, and prepayable at any time by the company" which means if they want, they can pay the bondholders back early.
StreetShares reserves the right to adjust the interest rate up or down but has no current plans to do so.
How Fast Will Your Money Grow?
Since StreetShares pays 5% interest, we can easily calculate the amount of money you'll receive per year or month.
You can invest as little as $25. A $25 investment will earn $1.25 in one year.
A $1,000 investment will earn $50 per year or $4.16 per month.
A $5,000 investment will earn $250 per year or $20.83 per month.
Does StreetShares Offer Reinvestment?
The current active offering, which was filed in February 2016, does not enable automatic interest reinvestment. Reinvestment must be done manually, and only when your cash balance reaches $25.
But an investor can add new funds to the account at any time and purchase more Veteran Business Bonds.
However, the most recent filing, dated February 2019, opens the possibility for automatic reinvestment in the future with as little as $1.
So automatic reinvestment is definitely in the product pipeline and should be live in the near future. The company must first get SEC qualification for this feature, then build the technology to make it happen.
That all said, manual reinvestment works today as long as you have $25 in the cash account.
Liquidity
The liquidity terms on the StreetShares platform is a bit unconventional due to this being an unconventional investment. I've spoken to the investor relations team to make sure I fully understand the liquidity terms and can communicate them accurately to you.
Once your money is invested with StreetShares, it becomes less liquid than a normal bank savings account. The Veteran Business Bond investment has a three-year term. So it's best to only invest in this product if you expect to stay invested for three years.
StreetShares needs to adhere to their lending agreements with borrowers and has therefore placed a penalty on early withdrawals. This is to discourage frequent withdrawals so they have better control over their funds.
However, they've designed a way for investors to withdraw their money early without penalty.
Here's how it reads from the Offering Circular:
StreetShares Note (aka Veteran Business Bond) investors who withdraw their funds may be charged with a 1% transaction fee that is capped at the amount of interest accrued at the time of withdrawal. StreetShares may, in its discretion, waive, impose, increase, or modify this fee, e.g. during a two-week window around the investor's anniversary of investing in StreetShares Notes.
On the anniversary of your first investment, investors receive an email notifying them of a two-week window of opportunity to withdraw their investment penalty-free (the current and expected future discretion is the waive the fee). A followup email is sent on the last day of the window as well.
Investors have this same opportunity to withdraw their money penalty-free each year during the three-year bond term.
If, however, the investor needs to withdraw the money outside of the penalty-free window, a 1% penalty will be imposed on the capital invested, not to exceed the amount of interest accrued.
To illustrate the fee, I've created two examples below. The first is if you invest $1,000, but decide to withdraw that money after two months. Then the same investment after four months. The fee will apply as follows:
| | |
| --- | --- |
| Two Month Holding Period | Four Month Holding Period |
| Initial investment = $1,000 | Initial investment = $1,000 |
| Interest earned (two months) = $8.33 | Interest earned (four months) = $16.66 |
| Early withdrawal fee = $1,000 * 1% = $10 $8.33 | Early withdrawal fee = $1,000 * 1% = $10 |
Best practice with this investment platform, at least for now, is to invest with a three-year horizon.
This penalty is necessary as StreetShares is still in the early stages of business. The near-to-long-term goal is the completely eliminate this penalty.
However, at this stage, it's a cautionary step to keep their funding source more predictable and stable.
Fees
StreetShares charges no fees to investors aside from the 1% penalty for early withdrawal of funds (outside of the two-week period). The company operates from the spread between the rate paid by borrows (~12%) and the amount paid to investors (5%).
Are StreetShares Veteran Business Bonds FDIC Insured?
No. StreetShares is a funding community, not a bank. Since your money is invested and not deposited in a bank, it is not FDIC insured.
You may lose some or all of your investment.
Taxes
At the end of the calendar year, investors with more than $10 of realized interest will receive a form 1099-INT. StreetShares will report all interest to the IRS and to you with a form 1099-INT to file with your taxes. This will likely be taxed as ordinary income (disclaimer – I'm not a CPA or tax attorney, seek the tax advice of a professional to be sure).
StreetShares has partnered with Millennium Trust for self-directed IRAs. Learn more here.
Risks
As with any SEC-regulated filing, several risk factors have been identified in the Offering Circular by management in disclosure to investors. Please read it to best understand the risks.
I've selected a few for this section that I believe to be most applicable for this investment. This is not a complete list.
The lending industry is highly regulated. Changes in regulations or in the way regulations are applied to our business could adversely affect our business
Worsening economic conditions may result in decreased demand for our loans, cause our customers' default rates to increase, and harm our operating results
Competition for our employees is intense, and we may not be able to attract and retain the highly skilled employees whom we need to support our business
Holders of StreetShares Notes are exposed to the credit risk of the Company.
There has been no public market for StreetShares Notes, and none is expected to develop. This relates to the limited liquidity.
Investing on the StreetShares platform involves unique risks. Do not invest your money if you cannot afford to lose some or all of your investment. Loans are unsecured.
StreetShares is a small business lending platform. Borrowing business may not be able to pay back their loans. If enough business default, StreetShares may not be able to pay back its investors.
This risk may be increased due to economic fluctuations or changes in the political environment.
Realistically, I think this is a relatively stable investment choice for those looking for investment income outside of the stock market. The biggest risk would be a broader recession. StreetShares has not experienced a recession to date. How the investments would perform is unknown.
Here's a video with more information about Veteran Business Bonds:
StreetShares Pro Investing
The Veteran Business Bond product is best for most investors. However, the company started its operations under a different model where investors invest directly in individual loans. This product is now called StreetShares Pro.
StreetShares Pro Investing is for accredited investors only.
The term accredited investor means an individual or married couple must have a net worth of at least $1,000,000 (excluding the value of their primary residence). Or, have an income of at least $200,000 each year for the last two years for a single person, or $300,000 combined for a married couple.
When I spoke to a StreetShares representative about Pro Investing, he indicated that the company was moving away from offering these investments to individuals, and instead partnering with institutions. Presumably, the reason is to move investors into the more convenient Veteran Business Bonds products for easier administration.
Investors who invest through the StreetShares Pro offering earn higher rates of interest and take on significantly more risk of default.
There is currently a waiting list for this investment. So I recommend investing in the Veteran Business Bond product over StreetShares Pro.
StreetShares for Borrowers
StreetShares offers three types of financing for eligible small business borrowers. Each business is held to a basic eligibility requirement.
Eligibility
Borrowers must meet minimum eligibility to be considered for financing. Each borrower must:
be a U.S. resident
be in business for at least one year
be earning a minimum amount of revenue
have a business guarantor with reasonable credit
Term Loans
Traditional term loans are the primary lending product. Loans are available in amounts of $2,000 to $250,000. The term range is from three months to thirty-six months. There are no prepayment penalties.
Business owners apply online and find out if they are pre-approved within minutes. A primary borrower (the business guarantor) is required to be evaluated for credit viability. There are no application fees. A phone application process is also available.
After pre-approval, the borrower's request is scrutinized in an underwriting process. Once a loan is approved, it's immediately deposited in the borrower's account.
Loan payments are electronically deducted from the borrower's account on a weekly basis.
Patriot Express Line of Credit
The Patriot Express Line of Credit is available as a flexible low-cost financing option. The credit line is available for $5,000 up to $250,000. It's available for three to thirty-six months.
The flexible line of credit allows the borrower to draw funds on an as-needed basis. The borrower only pays interest on the amount borrowed.
Again, no prepayment penalties and a streamlined application process.
Contract Financing
Contract financing option is available for growing small businesses with expected future earnings. This is a common problem in government contracting.
A company win a contract or task order and need to hire personnel to staff the project. However, some contracts are structured where the work is paid for after it's completed.
There is no limit to these contract amounts, no hidden fees, and no prepayment penalties.
Borrowers Fees
Fees for borrowers are disclosed in the FAQ section:
If a Borrower Member accepts a funded loan, StreetShares will charge a pre-disclosed one-time origination fee of either 3.95% or 4.95%. Various factors will influence this fee, including term length, risk, and loan amount. During repayment of a loan, if a Borrower Member's payment fails for any reason, a failed payment fee of $10 will be assessed. Borrower Members are subject to an additional $10 late charge for any payment not received within seven (7) days of the due date of such payment.
Here's a video with more information about StreetShares lending products for small businesses.
Accolades
StreetShares co-founders Mark L. Rockefeller and Mickey Konson won the Ernst & Young Entrepreneur Of The Year 2018 Award in Financial Services for the Mid-Atlantic region.
Venture Capital Funding
StreetShares is a financial technology start-up funded by venture capital. So far, the company has raised $231.3 million from six rounds of financing, according to Crunchbase.
The latest round raised $23 million in January 2018 led by Rotunda Capital Partners.
Learn More
For more information on the company, check out this podcast featuring the founder of StreetShares on the LendAcademy podcast.
StreetShares Review 2021 Conclusion
StreetShares is a unique investing and lending platform that's gained attention from venture capital. After several rounds of financing, the company is ramping up lending volumes. To fund these loans, it needs investors to step in and provide the capital.
For those retired or nearing retirement looking to build income streams outside of the stock market, StreetShares may be worth considering. Military veterans may be disproportionately drawn to this investment due to shared backgrounds.
However, some issues with this investment remain. Namely, liquidity restrictions require extra attention and may cause inconvenience or a 1% fee. Also, transparency into the actual business loans is not available to Veteran Business Bond holders.
I'd like to see more readily available data on the Veteran Business Bond loan portfolio including the total number of loans, average loan amount, default rates, loan duration, geographic diversity, and business categories.
Since the company operates, and also profits, through the spread between what it lends to borrowers and what it pays investors, I believe the business model properly incentivizes StreetShares to maintain high lending standards and levels of integrity. This aligns with the interest of investors.
Thanks for reading this StreetShares review 2021. Please share your thoughts or questions in the comments section below.
Favorite tools and investment services right now:
Fundrise - The easiest way to invest in high-quality real estate with as little as $10 (review)
Personal Capital - A free tool to track your net worth and analyze investments.
M1 Finance - A top online broker for long-term investors and dividend reinvestment (review)