The Fortysomething Guide to Creative Self-Employment
This page contains links to our partners. RBD may be compensated when a link is clicked. Read disclosures.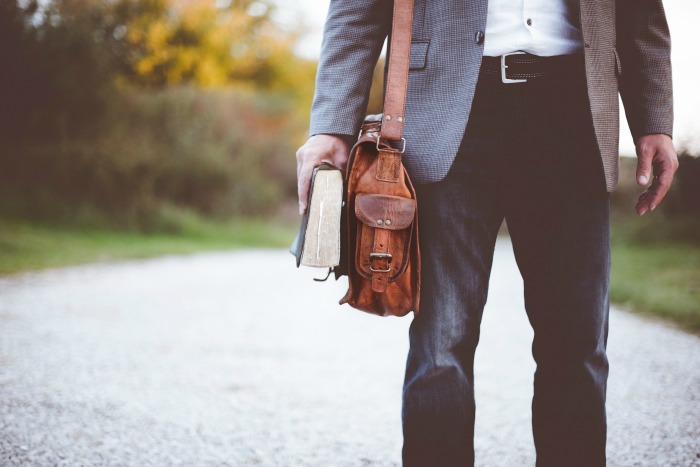 I spent the summer of 1996 tending the 13th street beach stand just off the boardwalk in Ocean City, MD.
Beachgoers came to me for rentable beach chairs, umbrellas, and bodyboards.
On a good day, I'd sell about $500 and receive 20% as pay. It was an excellent summer gig compared to the $7.77 that junior lifeguards made.
I was swamped with clients from 8:30 am to 10:30 am on sunny days. But after that, I was mostly a beach bum until cleanup time around 4:30 pm.
Luckily, a bookstore was across the boardwalk beneath the now-closed Phillips Beach Plaza Hotel.
That's where I bought a book called The Twentysomething Guide to Creative Self-Employment by Jeff Porten.
Despite reading this book at 21, I didn't become an entrepreneur until my late-30s.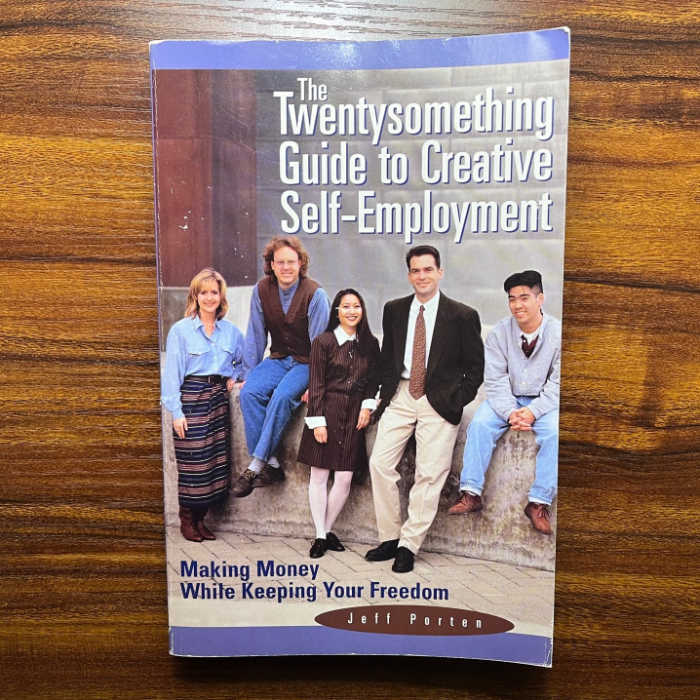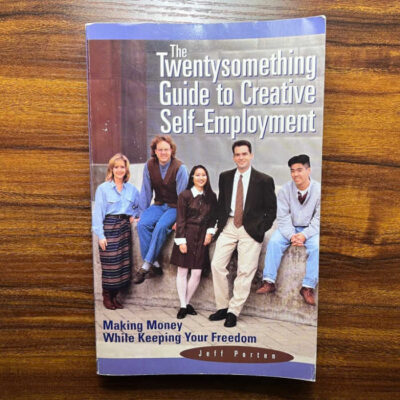 As a late-starter entrepreneur who recently quit his career to become a full-time writer, this article is an abbreviated guide for fortysomethings and older on how to achieve creative self-employment in the age of the internet and online businesses.
To prepare for writing this post, I reacquired a used copy of the book to reminisce about pre-internet entrepreneurship and quickly realized it was nothing like today.
Inspiring Entrepreneurs
Beach towns are abundant with entrepreneurs.
Most jobs are service and real estate-related such as restaurants, miniature golf, hospitality, seasonal vacation rentals, etc.
Year-round residents who want to make more money than service wages and tips must own small businesses and real estate.
The summer of 1996 exposed me to several entrepreneurs in these areas; the beach stand owner, my landlord, and the restaurant owner, where I moonlighted most evenings.
The most successful guy I met ran a commercial laundry service for independent hotels.
A fellow attendant who ran the 14th street beach stand also owned a rental property a few blocks away. We'd chat about the local real estate market and his rental property. He was only 27.
He recommended a few books where I learned to estimate rental property cash flow. I'd practice on scratch paper under the umbrella on hot days in July.
I was already earning dividends from my first dividend stock. Those books and beach stand conversations interested me more in cash-flowing investments.
With two jobs to keep me busy, I walked away with more than $5,000 in savings and an itch to start a business or buy a rental property.
But I didn't become a landlord until 2011.
Then and Now
Entrepreneurship before the internet was vastly different. Starting a business seemed like a massive all-or-nothing commitment.
My childhood neighbor did that, putting everything he had into a local meat market that eventually closed.
People my age and older may still think of entrepreneurship that way.
Rereading The Twentysomething Guide to Creative Self-Employment confirmed that careful planning was essential before taking a significant leap back then.
Chapter 2 is called "Don't 'Just Do It'", and there's a 49-page chapter dedicated to writing a business plan.
Side businesses were not as common and certainly not as easy to start as they are today with the internet.
Porten touted the internet's importance as it was only budding in 1996.
There is one reason and one reason alone to be online. Thirty million people are already there.
But it was still difficult to predict where the internet was headed.
Today there are more than 5 billion people online.
Aspiring business owners were expected to spend time and effort planning what their business would eventually be, including detailed projected financials of anticipated revenue and costs.
I learned the same a year later in an entrepreneurship class I took in college. It was more a how to write a business plan class, not so much an entrepreneurship class.
Business plans have a place in the startup world today.
But for most small-time aspiring entrepreneurs looking for creative self-employment today, business plans are a huge waste of time.
The biggest hurdle in starting a business today is — getting started.
The last thing you need is to write a plan. It's a massive distraction.
Even the Harvard Business Review warns against business plans.
Entrepreneurs who write business plans are more likely to succeed, according to our research… But while this might tempt some entrepreneurs to make writing a plan their very first task, our subsequent study shows that writing a plan first is a really bad idea. The real key to succeeding in business is being flexible and responsive to opportunities. And writing a plan takes time – time that could be spent evaluating opportunities. A plan might just lock the entrepreneur into a false sense of security that prevents them from seeing the actual opportunity — rather than an imagined one.
The fear of taking such a giant leap of faith prevented me from starting a business in my 20s. Spending all that time planning and leaving a cushy job to execute seemed like a huge risk.
I also didn't have any good business ideas. Then I caught the travel bug.
Futurists anticipated the internet would create opportunities for massively scaled businesses like Amazon, Google, and Facebook.
But it became more apparent in the mid-2000s how the internet would empower individuals to build mini empires from their laptops.
The Guide
Now that we're well into the era of individual entrepreneurial empowerment enabled by the internet, how do individuals use it to make money while keeping their freedom?
Use this abbreviated guide to creative self-employment in your forties (or any age) as a quick-start motivational tool.
Creative self-employment in this context can mean a few things:
Identifying your unique skills and interests and finding creative ways to make money doing something you enjoy.
Creating physical stuff and selling it online or at local markets (crafts, designs, etc.).
Become a digital creator — websites, eBooks, videos, music, podcasting, etc.
Infinite ideas I haven't thought of yet.
The tilt of this article is online creative self-employment because that's what I know, start-up costs are minimal, and it's highly leverageable.
It makes zero sense to lease a storefront to sell stuff before selling online — not with Shopify, WooCommerece, Etsy, Amazon, and even local markets.
You can even start a delivery-only restaurant with lower risk and higher ROI these days. Travis Kalanick, who founded Uber, is growing a platform called CloudKitchens for this purpose.
No matter your business idea, there's likely a creative, low-cost way to get started.
Get Started, Start Small
The most important piece of becoming creatively self-employed is to get started.
It doesn't matter what you plan to do. Start.
But start small.
Want to be a consultant? Find a customer.
Thinking about making videos on YouTube? Make your first video and post it to YouTube.
Aspiring fiction author? Write a short story and publish it online.
Planning to sell something online? Create a social media handle on the platform you intend to promote your product, content, or service.
Considering renting moon bounces for kids' birthday parties? Buy your first moon bounce and advertise for free on NextDoor. Make the first sale.
Start your new gig on the side while you continue working at your day job.
What you should not do is go big right away. Don't buy ten moon bounces, sign a five-year lease, or purchase restaurant equipment.
Avoid getting hung up on a business name or legal entity. Start as a sole proprietorship.
Whatever your business idea is, you can take a small step today — a real step, not another idea or brainstorming session. Do that thing.
If you desire self-employment but lack business ideas, I recommend the Side Hustle Nation podcast and the list of 100+ business ideas for inspiration.
Many of Nick Loper's ideas have suggested online platforms that can help you get started.
For example, Rover is a website to find pet sitting and dog walking gigs.
Utilize existing online platforms if it suits your business idea.
Learn on the Job
If you were to become a deepsea crab fisherman like the guys on Deadliest Catch, you wouldn't read books and watch YouTube videos about it for months before joining a crew.
You'd learn on the job.
It's the same for entrepreneurship. You can do some basic research up front, but learning comes from small wins and small mistakes.
When I started blogging, I didn't know how to blog. So I took it one step at a time.
Step one is figuring out how to get a WordPress website up and running. Step two, write and publish the first article. Step three, start collecting email addresses. Etc.
Becoming a semi-professional blogger took a few years, and I still learn critical skills daily.
Free how-to resources are abundant, maybe too abundant. So find a trustworthy source and do the minimum research to launch.
Hone Your Craft
Being bad at running your new business is better than preparing to be excellent at running a business you haven't started yet.
There's a good chance you'll suck at the beginning. Starting hastily gives you opportunities to improve.
Improvement comes with consistency — practicing your craft and making incremental progress every day.
I wrote a new blog post every week for about five years. Many of those early posts could have been better. But I continued writing and improving.
If you're selling stuff, create or source better products over time, and strive for impeccable customer service.
Be Agile
Analogous to my former IT career, waterfall and agile are two project management methodologies.
Waterfall requires massive upfront planning to map out an entire linear project at the beginning, then flawless execution to hit the final project deadline.
Agile projects, on the other hand, chop up projects into bite-size pieces and encourage the implementation of small incremental portions every two weeks.
Waterfall projects make it difficult to change course without risking the deadline, while agile is inherently adaptive to a changing environment.
Be agile in your entrepreneurial pursuits.
For example, instead of spending six months writing a book, write 26 blog posts. You can combine those into a book later on.
If you want to create an e-commerce site for puppy toys, launch one product at a time instead of preparing the website to sell 100 products on day one.
After a few weeks, you might learn that you don't like writing blog posts or selling puppy toys.
Modern entrepreneurship is about trying new things, failing fast, and pivoting to what works.
Double-Down on What Works, Abandon What Doesn't Work
Similar to being agile, when you strike a chord with your customers, keep doing what they like.
For example, if you've sourced a puppy toy that customers are buying and writing excellent reviews for, sell more similar products — different colors and sizes.
During the early days of my blog, I wrote about passive income streams, and readers responded positively. So I made passive income one of the bedrocks of my website.
I've also written about non-financial topics that readers didn't like. So I've stopped writing about those topics.
As the Harvard Business Review says, the real key to succeeding in business is being flexible and responsive to opportunities.
Some entrepreneurs struggle to adapt when their idea doesn't turn out so great. Be elastic enough to abandon the previous idea and pivot to the next opportunity.
It can be hard to let go. But an adaptive response to feedback is crucial if the goal is to make money.
Scale (if you want)
Once you've found a business activity you enjoy, and it is starting to show signs of success, there may be an opportunity to scale.
Scaling can simply be a matter of spending more time on it. But it can also mean expanding to new social media platforms, buying software to gain efficiencies, creating new content forms, or launching a new product.
You don't have to scale — it will take more of your time you may not want to commit.
Hiring can be a risky next step. But there are low-risk ways to hire help.
Bring a spouse on board, outsource a technical headache, or hire a part-time virtual assistant.
Virtual assistants are easy to come by these days via U.S.-based agencies. You can find domestic or international assistants to help with time-consuming tasks such as responding to emails, website updates, or customer service activities.
I hired a virtual assistant for social media support for a few months when my business produced enough cash flow to justify the investment.
There may be some apprehension about outsourcing work, but getting help is an important step if you want to scale.
Some people have no desire to scale, and that's fine too. A healthy side business can stay a healthy side business.
Build your business to a place where you can optimize revenue and maintain comfortable time commitments.
Transition from Employed to Self-Employed
If your creative self-employment gig is thriving and you love what you do, you may have the urge to leave your career and pursue it full-time.
The good news is you already have your business in place.
You're not quitting to execute a business plan you spent the last six months "perfecting".
The specifics of everyone's situation are different. A single twentysomething's situation differs greatly from a late-career parent of two college-aged kids.
Autobiography is not advice. But I'll share some of the decision points I faced during my transition.
As a long-time side business owner, transitioning from full-time employed to full-time self-employed was a significant step.
For many years, I was content with my business staying a side business. It provided significant supplemental income that I could invest into income-producing assets.
As my IT career commitments gradually usurped more of my daily brainpower, my side business suffered.
Seeing the atrophy of something I worked hard to build shifted my mindset. I didn't love my career, but I was giving it most of my attention while the thing I enjoyed the most took a back seat.
The fear of not trying to be a full-time writer began to outweigh the fear of failure.
Once I accepted that failure was a possible outcome, I could move forward.
In hindsight, there were times in the past five years that would have been better to leave my career.
But when my business was thriving the most, I was amid a challenging one-year career commitment. It wasn't in my DNA to quit on my team and leave.
I probably should have.
The situation became more complicated when my son was diagnosed with a serious health condition. Being employed through that ordeal was comforting.
But by the time I left my career, the transition was long overdue.
Healthcare was a big holdup for Mrs. RBD. We are using COBRA for the next 18 months and will likely transition to the Affordable Care Act (ACA) healthcare marketplace.
A close friend who is well-versed in the ACA law says I could not have left my career and purchased private insurance at an affordable rate with my son's diagnosis before the law was implemented.
If you ever get to the point of considering leaving your career to focus on self-employment, here's a list of considerations.
Where will you get your healthcare insurance?
Does your business generate enough money to support your desired lifestyle yet?
If not, do you have enough liquid savings to cover basic expenses for a suitable transition period?
How much passive income do your investments generate to support this endeavor?
Does your spouse work or receive healthcare benefits? That can help a lot!
What life tasks must be completed before you quit your job? (for example, pay off debt, save cash, etc.)
What business tasks should be prioritized in the first three months of self-employment to improve chances of success?
For those last two items, I created Asana projects to list out everything I wanted to accomplish before leaving my job and during the first three months of full-time self-employment.
I can't say I stuck to the list and completed every item on time, but they forced me to acknowledge the significant lifestyle changes and think through what I needed to do to succeed.
Conclusion
Self-employment is not for everyone.
If you're happily employed or retired, good for you.
For some of us though, full-time employment drags us down. There are other ways to earn a living or supplemental income from activities you enjoy more than your job.
Taking the first steps to determine if your idea can work and you can cut it is worth it.
Start small, be agile, and don't be afraid to fail. You probably will fail, and that's OK.
Keep improving your work and adapting when opportunities become apparent. Eventually, you'll find something you enjoy and makes money.
Featured photo by Ben White via Unsplash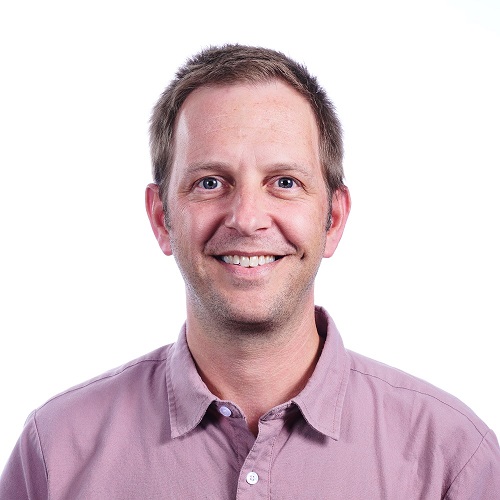 Craig is a former IT professional who left his 20-year career to be a full-time finance writer. A DIY investor since 1995, he started Retire Before Dad in 2013 as a creative outlet to share his investment portfolios. Craig studied Finance at Michigan State University and lives in Northern Virginia with his wife and three children. Read more HERE.
---
Favorite tools and investment services right now:
Fundrise — Simple real estate and venture capital investing for as little as $10 (review)
NewRetirement — Spreadsheets are insufficient. Get serious about planning for retirement. (review)
M1 Finance — A top online broker for long-term investors and dividend reinvestment (review)
High Yield Savings — Put idle cash to work. FDIC-insured savings products.